EATALY CARD
Eataly is the #1 grocery retailer of best Italian food. Eataly is currently present in 11 countries with approximately 35 stores. Eataly turned to Domec for the management of the entire payment and loyalty program related to Eataly Cards, with the need to increase the involvement of its customers in the use of cards at the network of stores, with the aim of:
expand the functionality of loyalty cards by starting the process of digital transformation;

increase the value relationship with its consumers;

enrich the proprietary database with useful buying behavioural information for subsequent targeted CRM activities.
Domec solution to the needs of Eataly
Since 2015 Domec has been the official partner of the Eataly Brand for all stores in Italy and Europe (UK), supporting it in the management of the entire loyalty program, including the supply of physical cards and card holders. Thanks to its experience in the field of loyalty and payment, Domec has provided a complete solution suitable for the whole circuit of the brand's stores, transforming the Eataly Card into a digital purse. 
The fixed or variable amount cards, can be recharged whenever the customer wants, these are not connected to a bank account of departure, are easy and immediate to obtain and allow to accumulate credit from different sources (e.g. loyalty or cashback points), these are anonymous and are not subject to transaction fees by the financial system.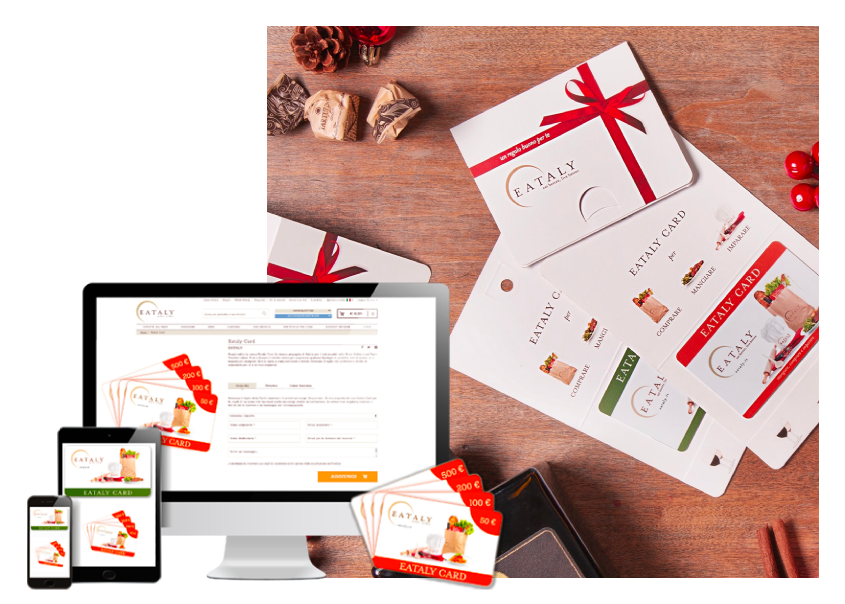 With the support of Domec, Eataly has:
improved the customer purchasing experience within its network of stores;
expanded the functionalities of loyalty cards in private payment cards without any technological impact;
acquired strategic data and information on its customer base;
full service, ranging from the production of cards and card holder in eco-friendly material up to the customer support service;
Contact Us
Contact Us