EATALY CARD
INTRODUCTION
Eataly is the #1 grocery retailer of best Italian food. Eataly is currently present in 11 countries with approximately 35 stores.
Eataly has relied on Domec to migrate the entire management of their Eataly Card on Domec platform in order to allow the acceptance of their Eataly Card on physical and digital stores and enrich the offer of loyalty to their consumers.
Engagement and Loyalty project aimed to:
Engage shoppers and lovers of the brand
Increase the value of relationship with their customer
Enrich the behavioral information database useful for subsequent targeted CRM activities
Supporting up-selling and cross-selling actions on the various references
Supporting co-marketing actions with Partners
Domec solution to the needs of Eataly
Domec has provided Eataly with its many years of experience in the construction of projects and customer loyalty paths.
In particular, Eataly has entrusted Domec the complete management of their Eataly Card.
The Eataly Card is a fixed and variable prepaid card usable and rechargeable on the cashier or on the Eatalynet e-commerce site, with an extremely simple registration procedure that allows customers to dematerialize their physical card, to always know the card balance and the transactions list.
Through this tool, Eataly is now able to:
analyze the customers' buying behavior
launch targeting marketing actions
issuing targeted coupons and discount vouchers electronic
issue cash back than can be spent within the Eataly network.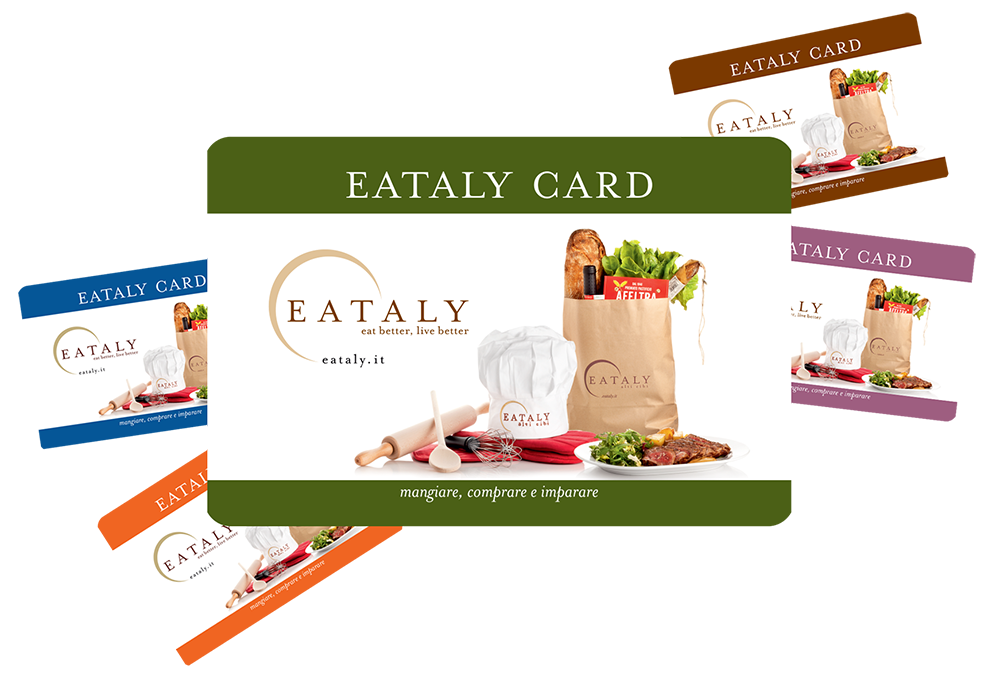 With the support of Domec, Eataly:
Has developed a loyalty program consistent with its commercial and strategic vision
Has developed a totally customized service
Has improved the loyalty of its client base
Has acquired data and strategic information about their customer base
Has benefited from personalized advice for the implementation of tools and innovative marketing strategies