Milestones

Domec Foundation
Domec Foundation Year, named after the Dome-C Research Technology Platform located in the Antarctic Plateau

2015 - Business partnerships
Commercial partnership with Autogrill, Eataly, Italo Treno, Casareale Carburanti and Bancoposta

2016 - May
Round A financing for 1.6 million euros by Sviluppo Basilicata, some private investors, the founders and a pool of banks

2016 - October
Launch of the e-commerce site Domecgo. Conclusion of the agreement with Banca Popolare dell'Emilia Romagna and partnership with Paypal

2016 - November
Inauguration of the Powerlab in Potenza, an international R&D center.

2017 - November
Opening of Domec Spain, our Spanish subsidiary immediately included in the acceleration program of Bankia Fintech.

2018 - June
Start of digital product distribution in the French market.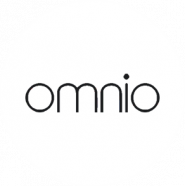 2019 - January
Entry into the international fintech group Omnio Global with offices in the UK and Luxembourg.