Domec is a Fintech Company active in the industry of innovative payments and digital loyalty system.
We write everyday stories of INNOVATION and VALUE for our partners.
Our real value added is the PEOPLE that are developing our system.
LEADER TECHNOLOGY
Integration with all payment devices
Thanks to Domec Tools™ we're able to be in every device in which take place a payment
INNOVATIVE ACTIVITIES
Customized Campaigns
Planning a Collecting, Cash Back, Instant Win campaign directly in brick and mortar is never been so easy.
ENDLESS POSSIBILITIES
Interoperability of platform segments
It's possible to create high perfoming solutions with a low effort, as for example an Instant Win campaign related to a Collecting campaign.
REAL TIME TRACKING
KPI and results
We offer our clients the possibility of getting real time results of their campaign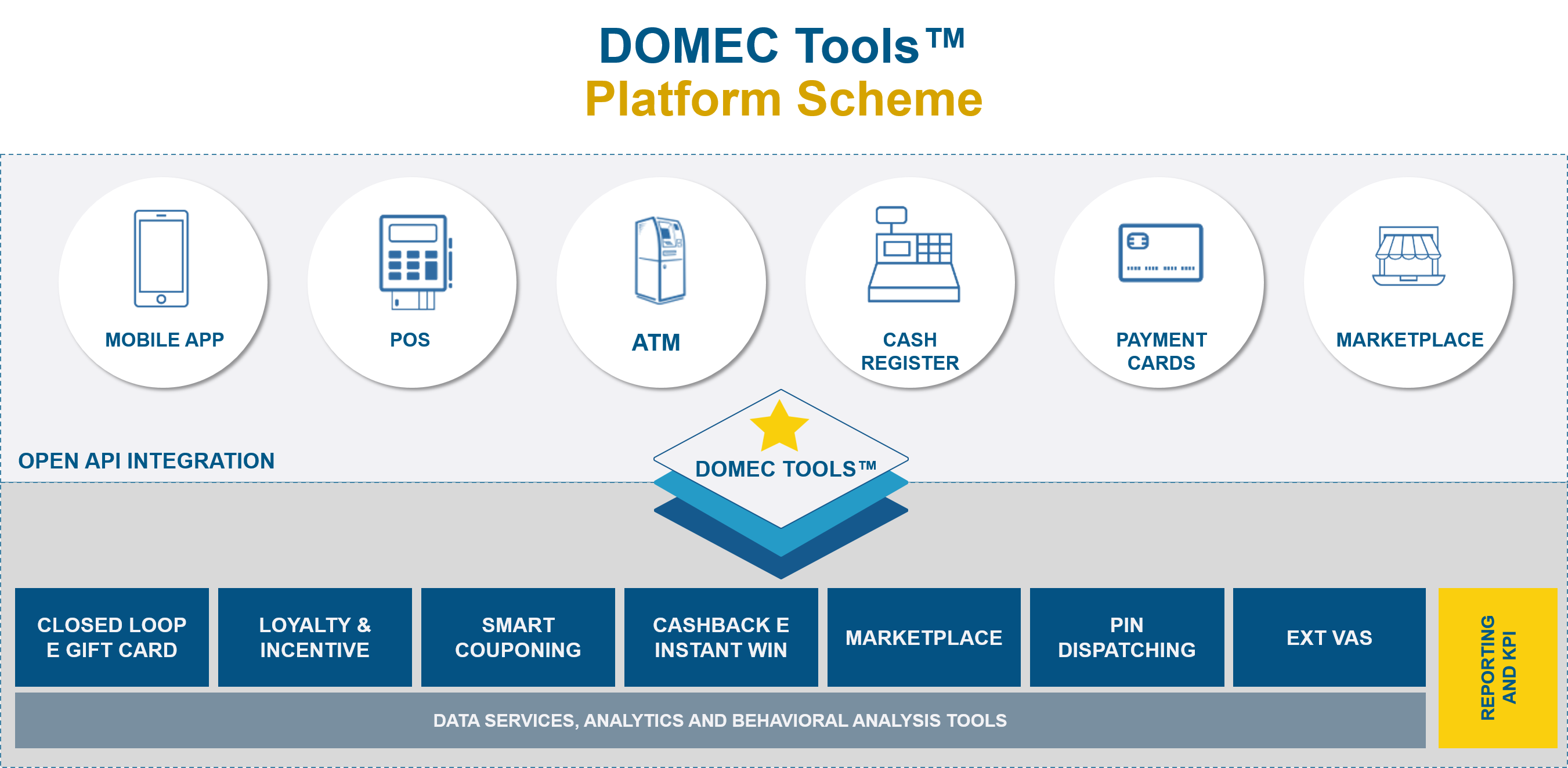 Partner rather than clients
A quick view on the companies that trust in us