Domec special guest at the CeTIF Round Table "The future of payments"
Domec continues to be a point of reference for the world of digital payments and Loyalty, participating with pleasure in the Round Table The future of Payments, sponsored by CeTIF. The event has been hosted by the Aula Magna of the Università Cattolica of Milan, where more than 150 important guests have gathered, in presence or connected remotely.
The event was attended by over 20 Italian banks, including representatives of the Bank of Italy, and about 15 insurance companies. Domec was present in loco, through its CEO Antonio Sorrentino, who had the opportunity to speak about the deepening Welcome to the Payments Arena.
The future of payments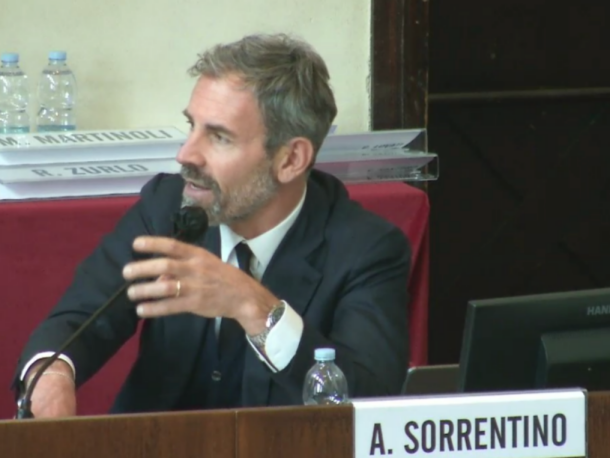 Among the topics discussed in the workshop, the Invisible Payment sector was fully addressed, with an in-depth analysis of the current progress in terms of Digital Identity, authentication and KYC.
Antonio Sorrentino spoke simultaneously with the Vice President of UnipolPay, Giacomo Lovati and the Country Manager of Stocard, Valeria Santoro.
After a brief presentation on the company history and the recent participation of the group Omnio Global within Domec, the focus has shifted to discussions about the future of digital payments, with a emphasis on the mechanics of Loyalty offered by the company. The intervention also aimed to introduce issues that do not only concern the payment process, but also the functions of Customer Data Analysis, an area in which Domec stands as an innovative player.
The meeting was functional not only in identifying the next challenges of the payments world, but also to draw new guidelines for the development of business models of the future.