The Gift Card Volagratis
Volagratis.com is part of lastminute.com group, European leader in the field of online travel and leisure. The group wants to propose itself as a smart travel provider, exploiting technological innovations in order to simplify the life of travellers. Thanks to its portfolio of brands such as lastminute.com, Bravofly, Rumbo, Volagratis and Jetcost, the wide range of the group is able to meet all the needs of travelers. Customers can search, book flights, hotels, holidays, short stays, cruises, car rentals and choose numerous other products and services related to travel and leisure.
Volagratis contacted Domec to increase the distribution of Digital Gift Cards, packages consisting of flight + hotel, for the following denominations: €50, €100, €150 and €200, within a network of physical points of sale. The goal is to increase distribution channels and their target, to address also consumers who do not usually make purchases online, also allowing cash payment.
Domec's solution to the needs of Volagratis
Thanks to the partnership with Mooney, Domec offered the Brand a ready service for the distribution and sale of Gift Cards within the circuit, which today consists of a network of over 45,000 stores such as: bars, tobacco shops and newsagents. Domec followed for Volagratis the entire sales cycle of digital products, such as: 
the drafting and closure of the contract;

verification of feasibility and timing;

the configuration, testing and activation of digital codes following payment;

reporting and analysis of sales data.
With the Domec technological, safe, simple and immediate system, the customer after completing the payment in cash, within one of the stores belonging to the circuit, receives the alphanumeric code (PIN) directly on the purchase receipt, together with the Gift Card's terms and conditions of use.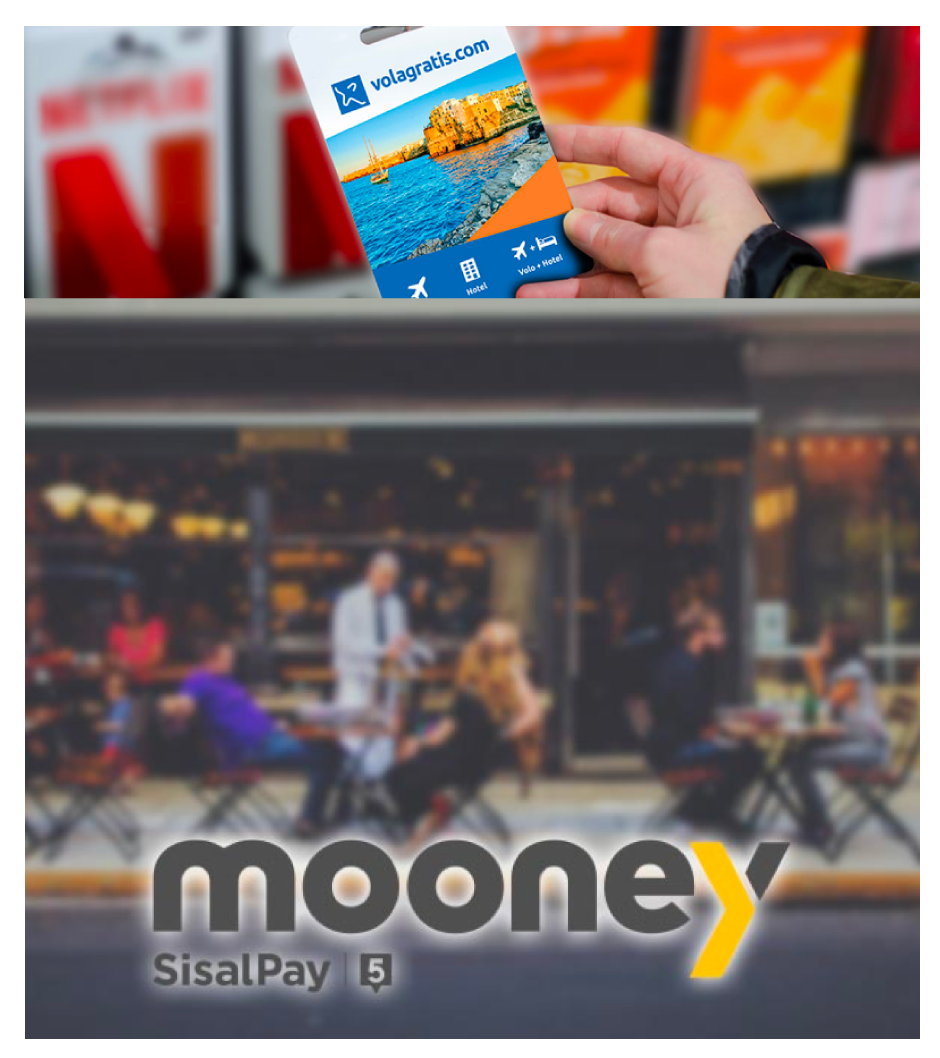 With Domec's help, Volagratis has:
increased brand visibility and sales;
expanded the target of buyers, also targeting those who are not familiar with digital payments;

 

a complete service for all the phases of the digital product distribution process, from the initial phase up to the distribution to the end user.
CONTATTACI
CONTATTACI